When women began to come forward with rape allegations against Bill Cosby — sometimes decades after the alleged crimes took place — they sparked a national conversation about statutes of limitation and sexual assault.
posted on Sept. 4, 2016, at 7:32 a.m.
Lili Bernard had a guest role on The Cosby Show in the early 1990s when she said Bill Cosby gained her trust, then drugged and raped her.
When she told him she was going to report him to the police in New Jersey, she said the comedian said he'd ruin her career, "erase her" — what she considered death threats. It wasn't until the spring of 2015, after 45 other women publicly made allegations against Cosby, that Bernard felt safe enough file a police report.
That's when she found out she'd missed her window. In the early '90s, a sexual assault — like most other felonies — in the state could only be criminally prosecuted within five years. In 1996, New Jersey lawmakers abolished the statute of limitations for all open and future cases.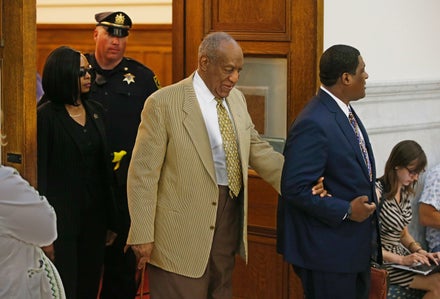 As Cosby prepares to attend a pretrial hearing on Tuesday regarding the alleged sexual assault of another woman in Pennsylvania, the spotlight is once again on the legal limitations accusers face when they find the courage to come forward and press their case.
Bernard joined activists and other Cosby survivors living in California to form End Rape SOL. Their efforts, which have gained support from law enforcement and local leaders, are now paying off. The California legislature last week passed a bill eliminating a 10-year statute of limitations for rape and other sex crimes. The bill must still be signed by Gov. Jerry Brown.
"We're trying to turn our trauma into triumph for future rape survivors," she told BuzzFeed News.
Since allegations against Cosby grabbed headlines in 2014, a number of states have seen bills either extending or abolishing statutes of limitation on rape and sexual assault. Some attempts have failed, but others — some led or inspired by women who said they were victimized by Cosby — have passed or remain in progress.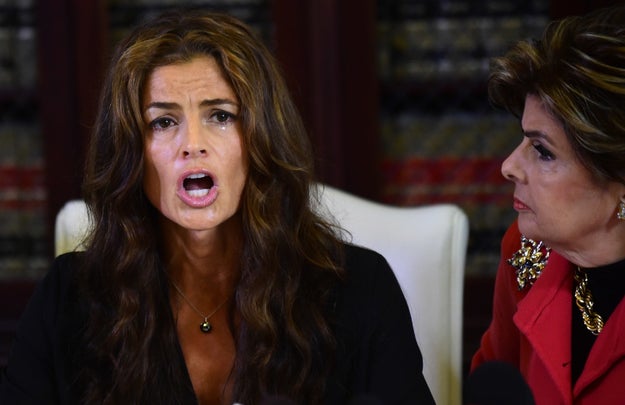 "Certainly it's a trend, and that's positive," said Jennifer Becker, an attorney with Legal Momentum and the National Judicial Education Program. "There seems to be a greater understanding of the reality of sexual assault, how it's perpetuated, and the reality for survivors."
Advocates also agreed that in spite of progress, there's still much be done. When allegations of sexual assault are made, often more attention is paid to what the victim was doing, drinking, or wearing than to the potential crime. A backlog of untested rape kits remains in many areas. Too often, people simply don't believe women and men who say they have been raped.
"There is a movement to want to do something, to want to change things, to take rape as serious as it is."
More than 15 states already allow victims of rape to come to police at any time after a crime. In the rest, prosecution is limited to a certain number of years after a sex crime allegedly being committed — in one state it could be three, in another, 20.
Some states offer different timeframes based on whether force or injury were involved. Others make exceptions for cases involving children, or if new DNA evidence has surfaced. Entirely different windows exist for victims to seek monetary damages through the civil court system. According to the Rape, Abuse, and Incest National Network (RAINN), 43 states have some kind of statute of limitations for sex crimes.
Here's how people are trying to change rape statutes of limitation across the US:
California
California is on track to abolish its criminal statute of limitations for rape, sodomy, lewd or lascivious acts, continuous sexual abuse of a child, oral copulation, and sexual penetration.
The members of End Rape SOL — Bernard, other survivors of sexual assault, and activists including Ivy Bottini and Caroline Heldman — had drafted a version of the bill, reached out to state lawmakers, then began lobbying for action.
State Sen. Connie Leyva, who in January sponsored what would become the Justice For Victims Act, told BuzzFeed News she became interested in the issue after learning that only two in 100 rapists are ever convicted of a felony. She then began discussing the statute of limitations with prosecutors and victims of sex crimes.
"That arbitrary 10-year deadline didn't seem like it was helpful for anyone," she said. "Maybe rapists."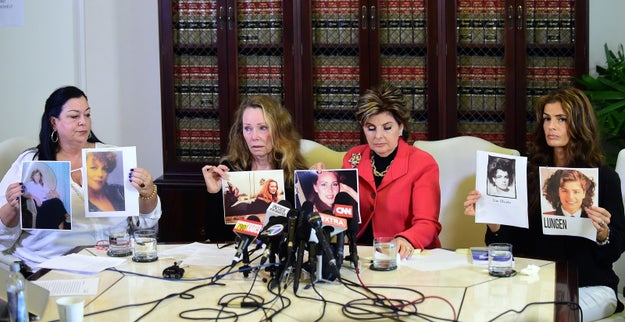 On Aug. 30, the bill cleared the state legislature and was sent to the governor's desk. He has until Sept. 30 to decide whether to sign it into law.
Not a single state legislator voted against the bill, Leyva said, a fact she found heartening.
"There is a movement to want to do something, to want to change things, to take rape as serious as it is," she said.
Six Cosby accusers and California residents — including Bernard — testified before lawmakers. As the women shared their experiences, lawmakers responded with emotion and how sexual assault had also touched their lives. The lawmakers believed them, Bernard said, in a powerful moment of shared humanity.
"This was a big moment in my healing," she said. "I went through all that, but something good came out of it."
Colorado
Colorado Gov. John Hickenlooper this year signed a law increasing the state's statute of limitations for sexual assaults from 10 years to 20 years. The bill went into effect July 1.
Beth Ferrier and Heidi Thomas, two Colorado women who said they were drugged and assaulted by Cosby in the mid-1980s, campaigned for the change in 2015.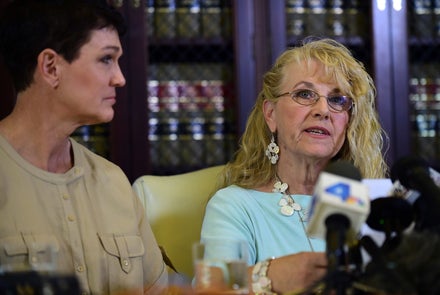 The women searched for a lawmaker to introduce the bill. Ultimately, Colorado Rep. Rhonda Fields sponsored the legislation, which initially aimed to do away with the statute of limitation entirely.
"By having that statute, are we closing the door on justice for people who have been sexually assaulted?" Fields told BuzzFeed News.
The bill failed, so Fields amended it to increase the statute of limitation from 10 years to 20 years, which proved successful.
The newly implemented law will not help the women file charges against Cosby; they do not fall within the 20-year limitation.
"What they wanted to do was pay it forward," Fields told BuzzFeed News. "They wanted to pursue social justice."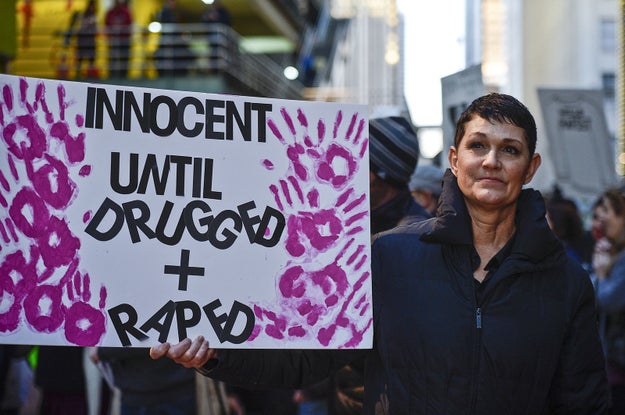 Then two state senators, Republican John Cooke and Democrat Mike Johnston, co-sponsored legislation in the Senate.
Cooke, a retired sheriff who spent his career investigating murders and rapes, told BuzzFeed News the increase in the amount of time a victim has to report a sexual assault is a way of providing justice.
"In Colorado, there is no statute of limitations on homicide or kidnapping," he told BuzzFeed News. "There's even no statute of limitation on forgery. If you look how violent rape is compared to forgery, it doesn't make sense to have a 10-year statute of limitation."
Nevada
Nevada Gov. Brian Sandoval in May signed a bill that increased the statute of limitation for filing rape charges from four years to 20 years.
Lisa-Lotte Lublin, who said Cosby drugged and sexually assaulted her in 1989 in a Las Vegas Hilton suite, crusaded for the legislation. Assemblywoman Irene Bustamante Adams sponsored the bill, which initially would have eliminated the time limitations entirely.
The version amended by Judiciary Committee, which goes into effect Oct. 1, received unanimous support from the Assembly and the Senate, the Las Vegas Review Journal reported.
Pennsylvania
Pennsylvania lawmakers have been trying to abolish the statute of limitations for reporting child sexual abuse for nearly a decade, Kristen Houser, chief public affairs officer for the Pennsylvania Coalition Against Rape, told BuzzFeed News.
A bill has been introduced that would eliminate the state's criminal statutes of limitation on child sex abuse crimes and allow more time for adult victims of child sex abuse to file a civil lawsuit.
"We certainly have seen how high profile cases and people speaking publicly emboldens other survivors to break their silence."
Victims of child sex abuse currently have until the age of 30 to file a civil claim. The proposed bill would raise the age cap to 50 and be retroactive to include past victims.
Debate over the proposed bill in the Pennsylvania House of Representatives will pick up again when the legislators come back in session at the end of September.
"We know that it can often take people well into adulthood to finally have perspective that they truly were victimized," Houser said, noting that there's some strong opposition to the bill.
House said increasing the time to report a crime or pursue a civil claim is a community safety issue, one that has been amplified by a number of high-profile cases in the news.
"We certainly have seen how high profile cases and people speaking publicly emboldens other survivors to break their silence," Houser said.
Florida
In 2015, the state doubled the amount of time people have to report sexual assault to eight years.
Danielle Sullivan, a 2010 sexual assault survivor, sparked change when she was 43 days past the deadline to report her assault, according to local reports.
Sen. Darren Soto sponsored the bill, which went into effect June 2015.
New York
The Child Victims Act, a bill introduced by state Sen. Brad Hoylman that would have increased the statutes of limitation for victims of child abuse, died in committee in May.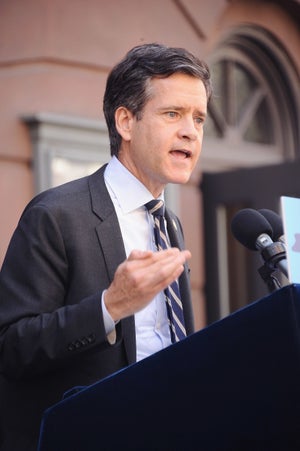 "Unfortunately, this is a highly partisan issue in New York state," Hoylman told BuzzFeed News.
Under New York law, victims of child abuse have until the age of 23 to bring either criminal charges or file a civil lawsuit against their alleged abuser.
"New York prides itself as being a progressive leader on so many issues, but on this one, we're far behind," Hoylman said. "We're one of the worst in the nation in terms of getting survivors a chance to have their day in in court. The laws are out of date."
The senator said he is hopeful the statute of limitation for child abuse will eventually be abolished in New York – calling the issue "one of the unfinished causes of the civil rights movement."
"I think there is a growing recognition of the archaic statute of limitations in our state," he said.